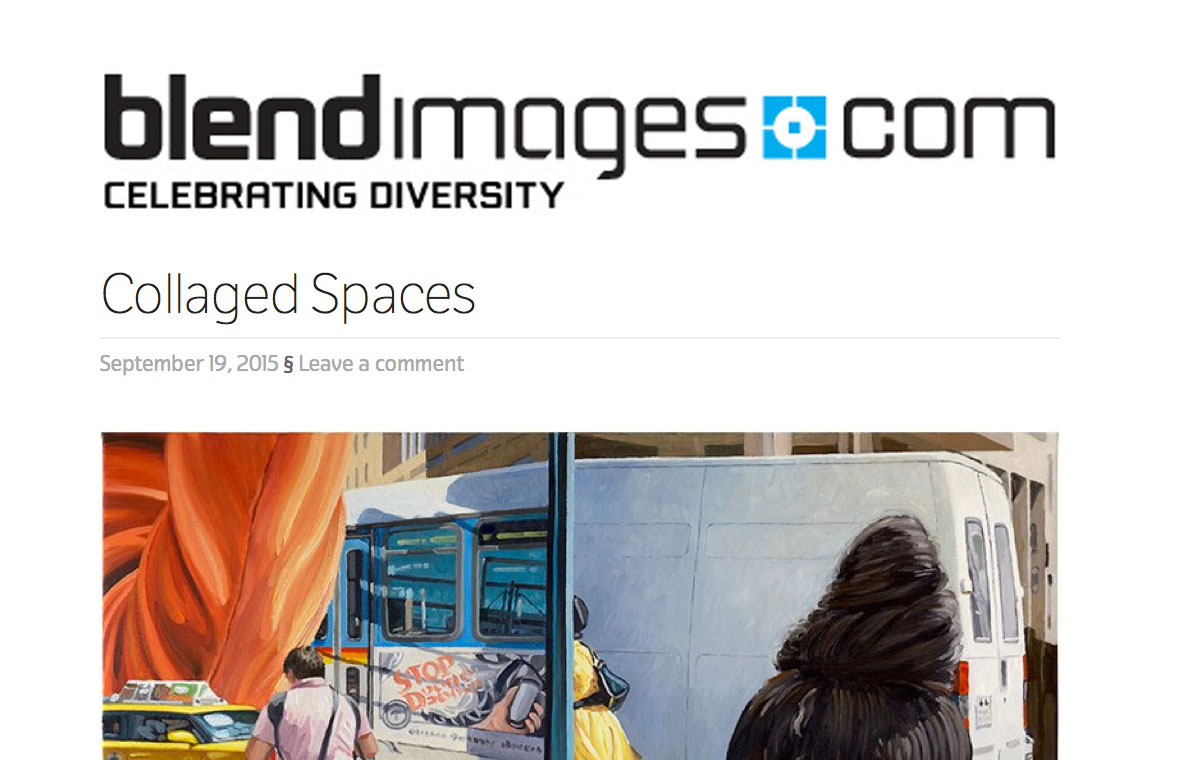 BLEND IMAGES stock photo agency from Seattle featured my paintings on their weblog in a post titled "Collaged Spaces" I like that title a lot. Although they are a photo agency, their blog has a lot of posts about painters, illustrators and designers. Their love for images clearly goes much further than photography alone. The Collages Spaces post on the Blend Images weblog:
http://blog.blendimages.com/2015/09/19/collaged-spaces/
About Blend Images:
Blend Images is the world's leading multiethnic commercial stock agency. Founded by a consortium of the most talented and respected photographers within stock photography, and managed by key industry veterans, Blend Images has established itself as the premiere destination for ethnically diverse business and lifestyle imagery.