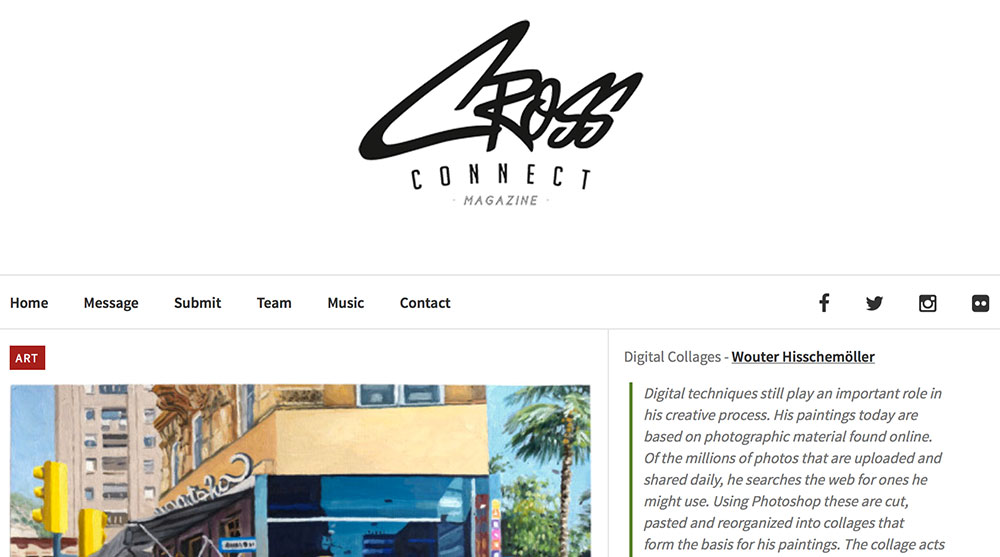 Cross Connect Magazine this week posted a nice selection of my paintings in an article on their website. The article is titled 'Digital Collages' and can be found here:
http://www.crossconnectmag.com/post/130002794048
Cross Connect Magazine is a website maintained by an international group of artists, designers and enthousiasts presenting new art, music and design. New articles about interesting artists and designers appear on the site daily.
In their own words:
Cross Connect is a vibrant community comprised of content curators and artists. If you're searching for a place to discover new art, illustrations or music, look no further. Every day we curate an assortment of content based on submissions from our readers, as well as recommendations and findings from our staff. We take pride in discovering new artists.