A different bit of news is that I've been involved in a music project. A 12" vinyl record has been released which includes a printed conversation between musician Florian Meyer and me. The record was released last month under its full title:
Arthur Boto Conley's Music Workshop Presents "Don't DJ / Metasepia"
Travel By Goods TBG06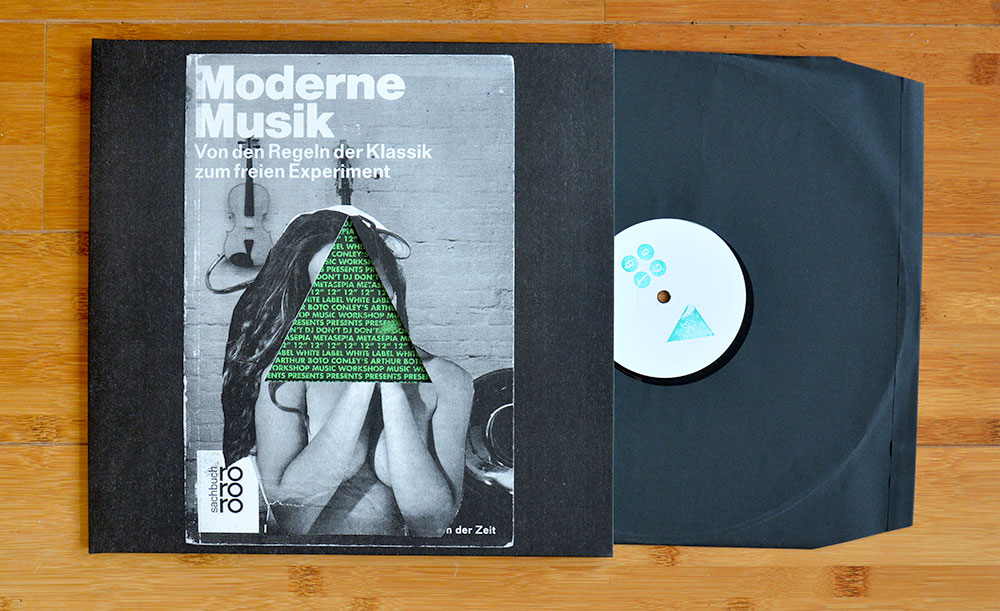 Listen to the record on Travel By Good's Bandcamp page or on the SoundCloud player in this article. See the record's information on Discogs.
Music and computer programming
Berlin based musician Florian Meyer creates complex poly-rhythmical electronic music under the name Don't DJ. To perform and to create his music he uses a software program that I developed.
Next to painting I've always been interested in music and computer programming. Five years ago I had an idea for a software program that generates complex rhythms in a visually clear and simple way. Rhythm patterns that sound like traditional African or Latin American rhythms but that are actually generated by a mathematical formula.
The idea started with a paper I read by Canadian professor Godfried Toussaint about using the Euclidean algorithm to generate musical rhythms. It made me think of a way to turn this theory into an easy to use software program. I wrote the program and used it to make music. I also made it available online as freeware for anyone to download.
Read an article about the Euclidean rhythms idea on my old programming weblog.
For the coders: Source files on GitHub.
Travel By Goods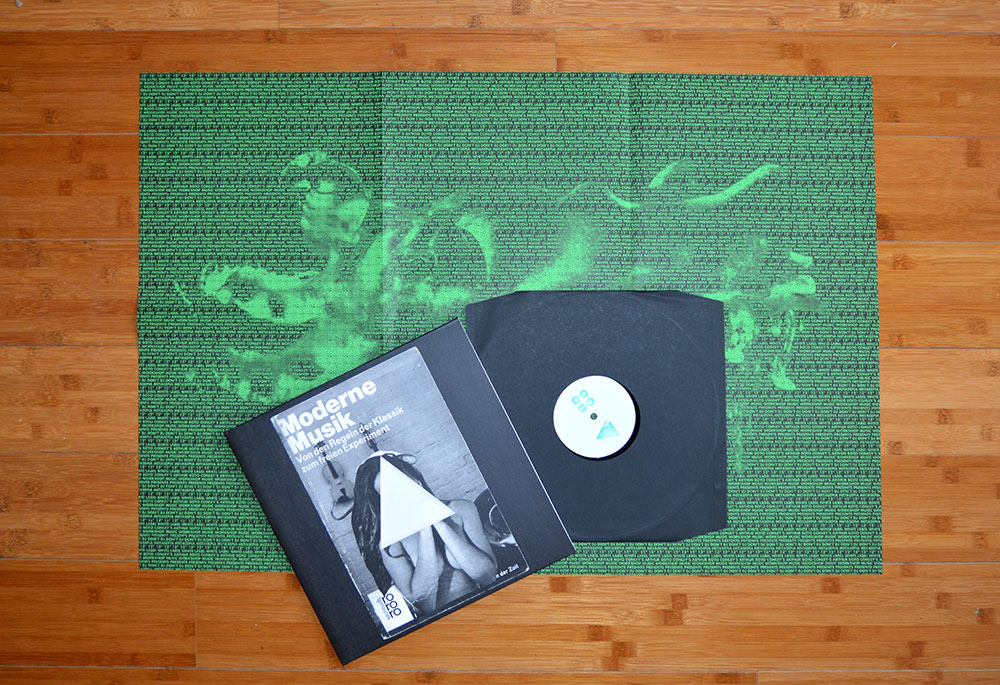 Last year artist Thomas Baldischwyler who runs the Travel By Goods record label contacted me. The next release on his label would be music by Florian Meyer. As Florian used my software for two of the three tracks on the record, Thomas had the idea to include a printed conversation between Florian and me with the release. A conversation between the musician who uses computer software to create his music and the computer programmer who invented and created the software might be interesting, he thought.
This summer we met in Berlin and recorded the conversation
Now, at the end of 2015, the record was released and is available in record shops and online. It's a beautiful printed gatefold cover with triangular cutout in the front that shows the folded poster inside. The vinyl record itself has a hidden extra at the end: a locked groove!