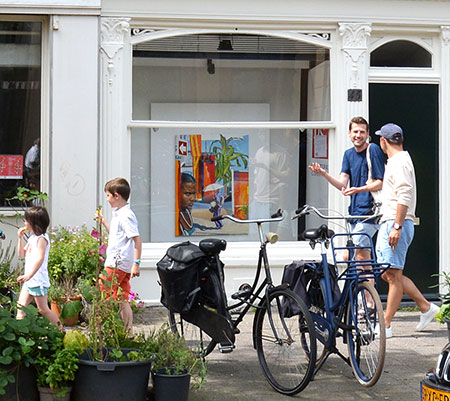 During the month of July my painting 'Zomer' (Summer) hangs at the Plantage Etalage in Amsterdam.
Plantage Etalage is a small, one window exhibition space with monthly rotating art exhibitions, initiated by Puntspatie graphic design.
More info on Plantage Etalage's July exhibition page.
Location
Plantage Etalage is located right opposite the Artis zoo main entrance, just east of Amsterdam centre. The address is Plantage Kerklaan 45. See Google Maps.