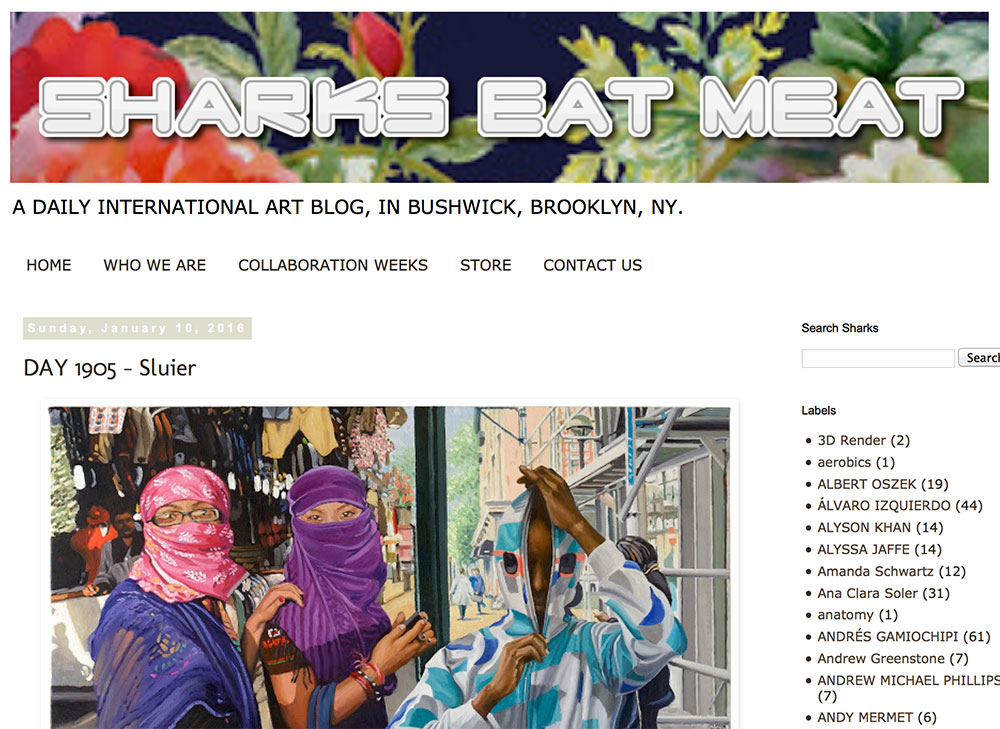 Sharks Eat Meat is a daily international art blog from Brooklyn, New York that shows one artwork per day, every day. Over the years it turned into a beautiful art collection and I was very happy to be asked to contribute. Curator John Aaron Coulter chose my painting 'Sluier' to be the artwork for day 1905, january 10th 2016!
See the page for day 1905 here:
http://sharkseatmeat.blogspot.com/2016/01/day-1905-sluier.html
About Sharks Eat Meat:
Sharks Eat Meat is a collective of contemporary artists who post new artwork every day through their blog. The website's current curators are Ashly Bohinc and John Coulter. The blog features artists from all over the world and the collection includes photos, paintings, prints, videos and animations, sculptures, fashion and accessories, mixed media works, experimental cat art, and more. The blog has been updated daily for several years now featuring recent works by young artists and encourages new submissions.