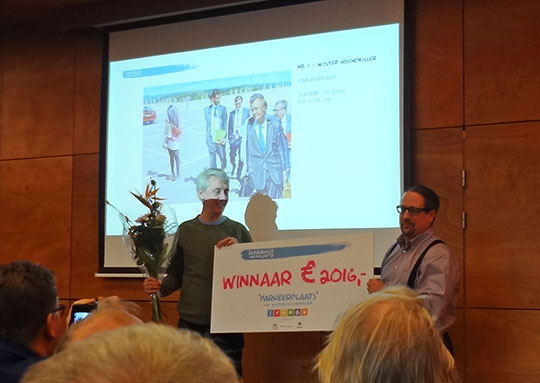 I'm very proud to tell that my painting 'Parkeerplaats' won the 'Schilderij van het Jaar 2016' (Painting of the Year 2016) award, a prize for artists from the Netherlands and Belgium.
After several rounds of jury selections, the final winners were announced on January 14th at the CODA Museum in the city of Apeldoorn.
You can find the announcement and jury report here on the site of Schilderij van het Jaar.
After the announcements an exhibition opened at the CODA Museum that shows works by the 10 finalists, and which includes two of my paintings. The exhibition lasts until february 26th. Please find the exhibition information here.