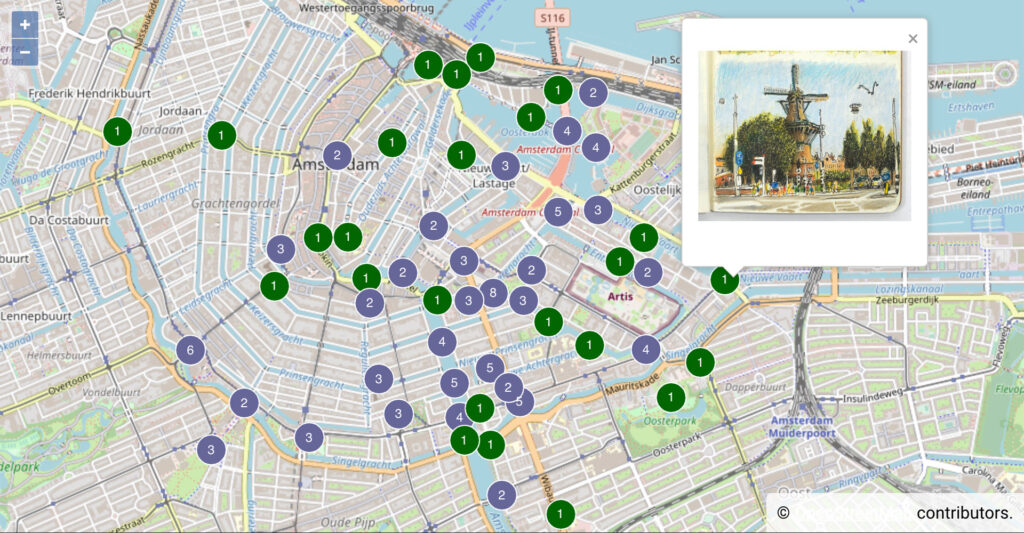 The new Drawings page shows drawings of Amsterdam and other places that I made over the years.
All locations where images were made are visible on the map at the top of the page. A green marker indicates a single drawing, click it to see a small version. Blue markers indicate multiple images close together, click it to zoom in.
Zoom in, out or drag the map to see other images.